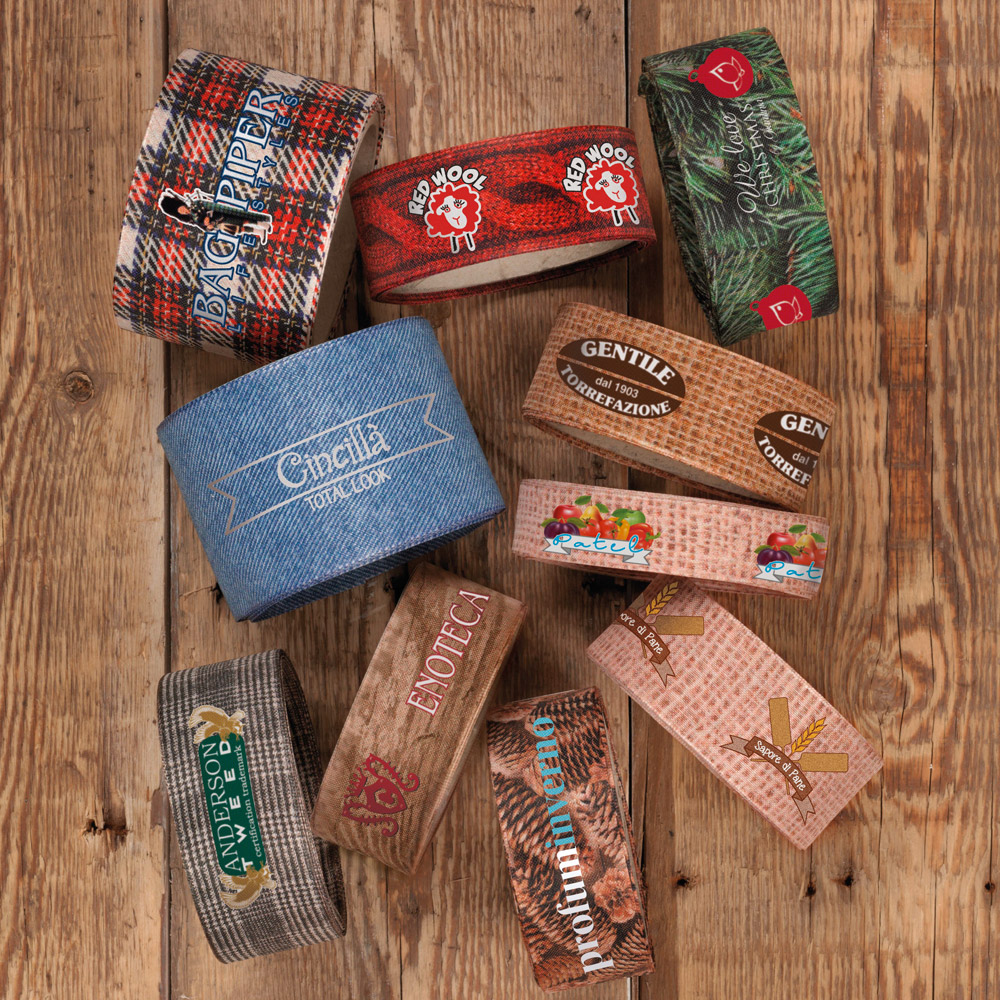 Personalise your packages in a very original way!
Here i show our backgrounds of "TUO arrange" but also "TUO collection" by Brizzolari, can be the starting point to create you personalised ribbon.
The light jute for a master baker or fruit baskets packer, the darker jute for a coffee shop but also a tartan for a shop of Irish homeclothes, or pine cones for beautiful packages of winter perfumes. Every product can be enhanced by a really original personalisation.