If you want to get the highest potential in terms of personalization, create your own ribbon through your graphic studio starting from your idea, brand or packaging layout.
With Tuo you can print up to 8 meters without any repetition!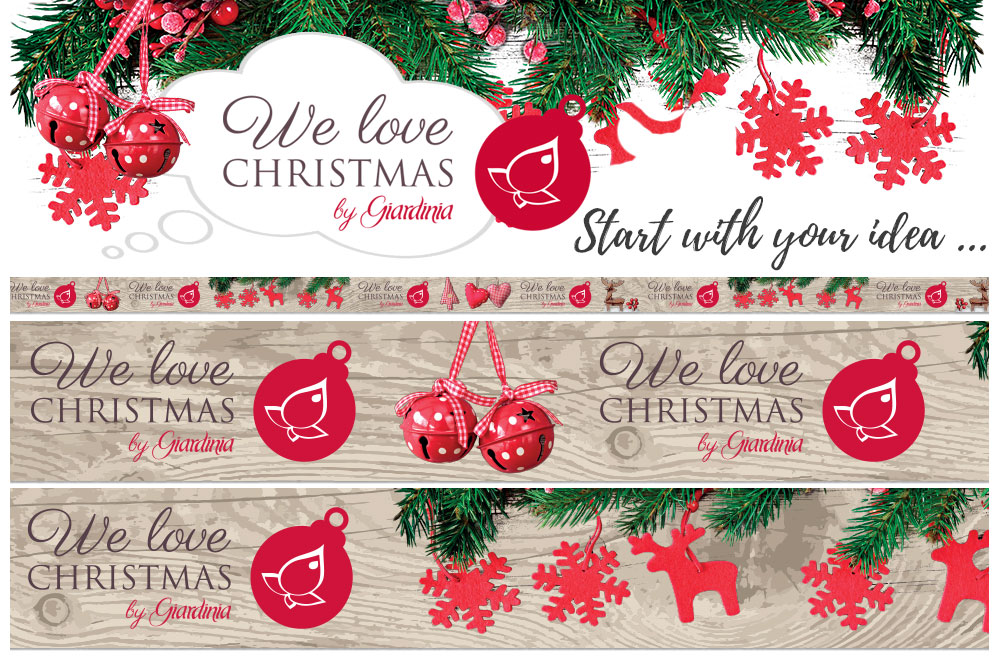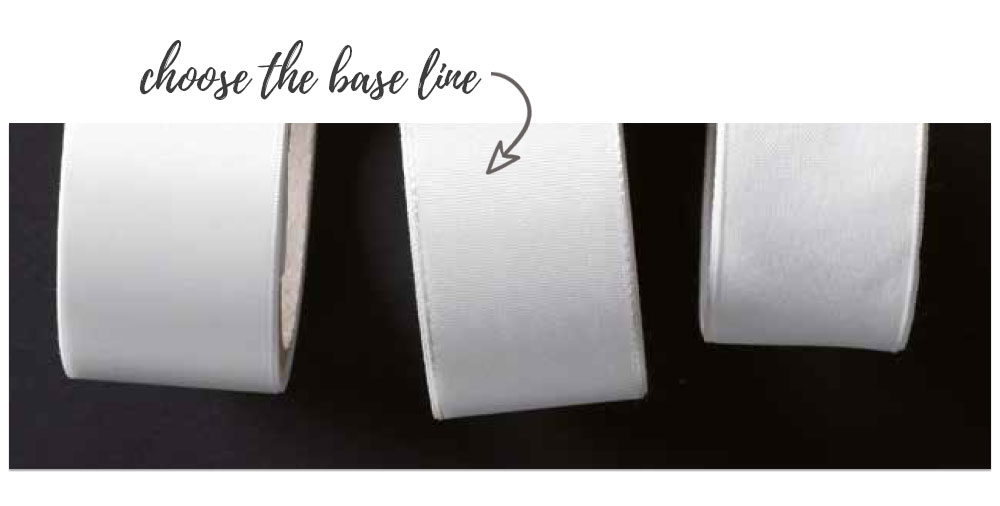 In our panel, choose the BASE LINE in terms of achromatic textile material and tell us the desired height.
DOUBLE FACE SATIN
shiny and thick textile ribbon, suitable for enhancing all the details in the best way
TRADITIONAL
semi shiny textile ribbon with readable weave, suitable for deep color designs
SIMPLICITY
opaque material like cotton for a more natural results
Define the ORIENTATION that means how to develop the design repetition on the ribbon.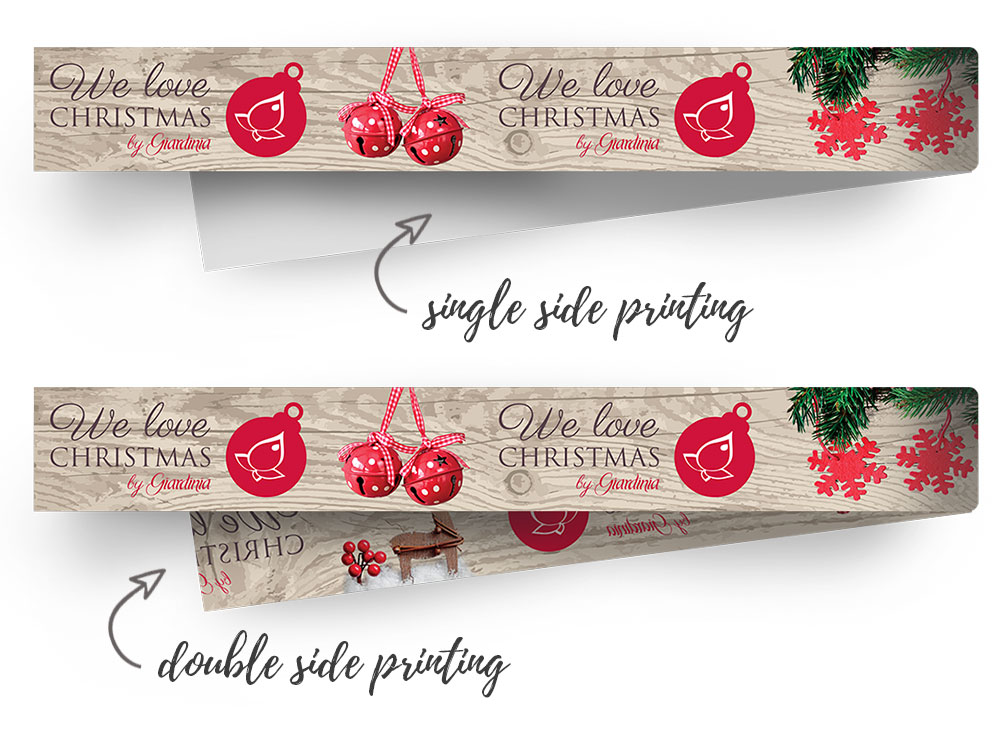 Decide in which way to print the ribbon: single side or double side.
SEND YOUR PDF FILE including the pantone colors desired.
The pantone accuracy of the printed ribbon will have a 10% tolerance of ciano, magenta, yellow and black.
The pdf needs to include text transformed in outlines.
The image resolution has to be included between 250 and 400 ppi.
In terms of ribbon height, you have to set up the pdf with additional 2 mm for both borders (e.g. if you select a ribbon with height = 40mm then you should to set up the pdf with the total height of 44mm).

your own ribbon at 100%